Louise BOURGEOIS (1911-2010)
Silver Shackle Necklace, c. 1948/1999
Solid sterling silver necklace in the form of shackle with a curved lower bar through which are drilled five holes. The original designed by Bourgeois in 1948 and later produced in a limited edition of 39 by the artistic jeweller Chus Burés, Madrid, in 1999.
Marks: stamped with LB monogram and numbered 35/39
Dimensions: 17.5 x 18 cm
Exhibited: Jewelry by Contemporary Painters and Sculptors, Museum of Modern Art, New York 1967 (no. 10, original necklace but erroneously dated 1951); Künstlerschmuck 2009 (no. 37 from the edition); Private Passion 2009 (no. 33 from the edition); From Picasso to Jeff Koons. The Artist as Jeweler, Museum of Art and Design, New York 2012 (no. 37 from the edition)
Literature: Martine Newby Haspeslagh, The Sculptress Adorns. Jewellery by Women Artists, Didier Ltd, London 2012, pp. 6-7, no. 2 (no. 12 from the edition); Idem, Jewelry by Contemporary Painters and Sculptors @ 50: 1967-2017, Didier Ltd, London 2017, pp. 28-9, no. 12 (this example)
During the preparations for the 1999 exhibition, Memoria y Arquitetura at the Museo Nacional Centro de Arte, Reina Sofia, Madrid, the original necklace re-surfaced, and was brought to the jeweller Chus Burés to assess. It had been made in a darkened metal, but from a meeting between Bourgeois and Bures the idea arose to make a limited edition in silver with a sating finish, which Bourgeois liked very much. Bures further designed a chain set with large crystals that could be attached to one of the five small holes drilled to the front that Bourgeois originally design ally for attaching strings. An example from this edition was used by the New York based Austrian fashion designer Helmut Lang in his 2003 Spring/Summer fashion show in Paris.
Works for sale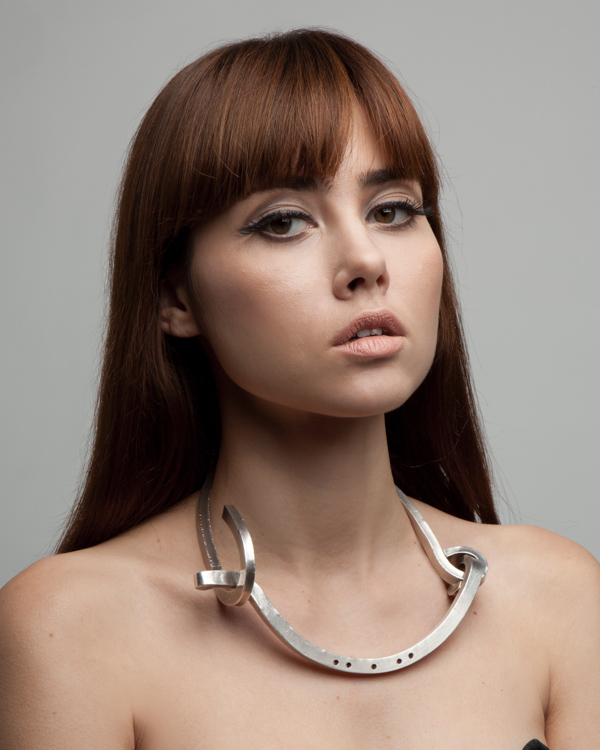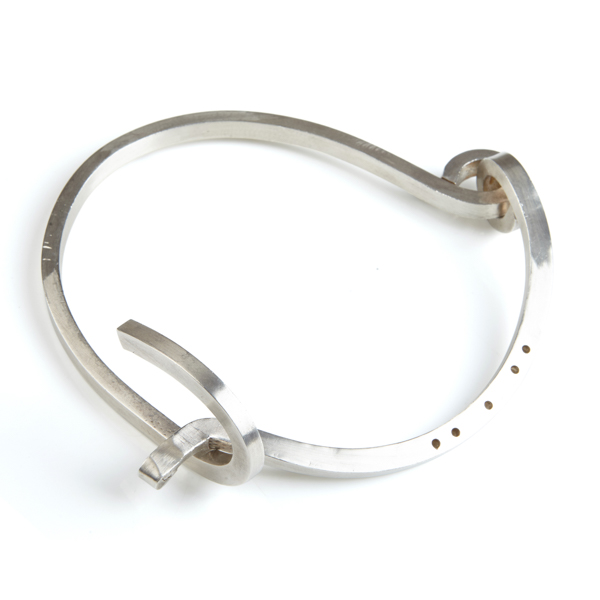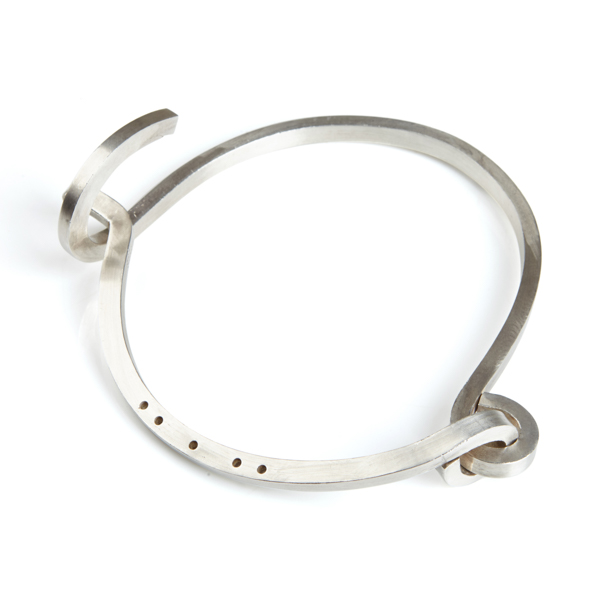 Sold Archive